Post 3470   Donate Button 1    George Dvorsky   http://io9.com/horrifyingly-powerful-mudslide-in-japan-tears-down-tree-1603507091
Typhoon Neoguri slammed through Japan yesterday bringing widespread flooding. A closed circuit camera captured this jaw-dropping footage of a debris flow that levelled trees as if they were matchsticks.
The storm has left several people dead and a ton of damage in its wake. More than 500 houses in several prefectures were flooded due to the typhoon and heavy rain. Some 490,000 households have been urged to seek shelter.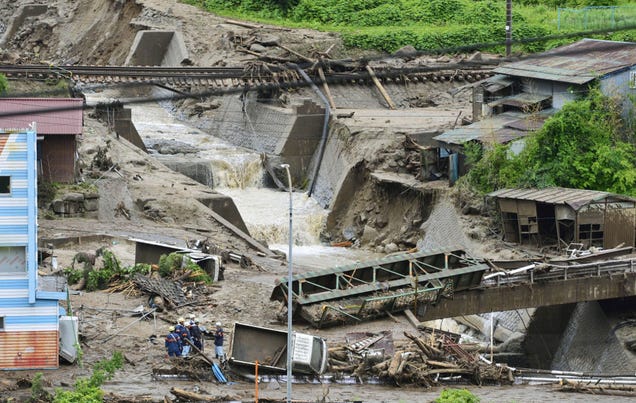 (Japan Times)